How can we make this oud oil?
First of all, oud essential oil or agarwood essential oil is the oil of oud or the oil of agarwood. We collected this oud oil by the steam distilled method. Then to make the best quality of oudh oil, we soaked the raw agarwood chips in the water with some natural ingredients for 5 to 8 months before extract oudh oil. During the soaking period, we care them daily from stirring it to supply oxygen after ferment period,… Many actions and passions to get the best quality. That is why you see in oudwoodvietnam.com, we often use many decanters in small size for easy working.
Material for making oud oil:
We assure that we use material from 100% natural wild oud wood oud chips in Vietnam forest which have a premium scent. Because if we use the fresh oud wood chips material, the aroma of oudh oil has not sweet and comfort smell. As a result after a long time process, it's the gentle and delicate aroma.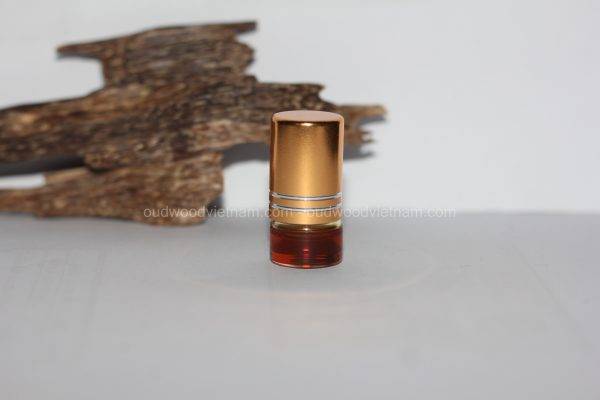 This oudh oil has sweet, warm and deep exotic aromatic. As you inhale, enjoy the bitter-sweet, rich, deep of what is known as the "Wood of Gods". You can use the oud perfume oil for meditation, natural perfumery base note, scenting clothing and fabric… Everyone use oudh essential oil to blends with almost thing by drop-by-drop technique.
The oudh oil is also known as oudh essential oil or oud essential oil which is highly esteemed for its unrivaled aroma. The botanical name of Oud Agar wood Essential Perfume Oil is Aquilaria Malaccensis which is extracted from resin wood parts of agarwood trees that using steam distillation method.
Oudh oil is used in many fields from therapeutic, medicinal to spiritual, psychoactive due to its benefits. Here are some main oudh oil benefits we conclude for your reference:
Enhance meditation:
In Buddhism and Arab culture, oud scent is highly effective for meditation, bring deep relaxation. Thousands of years of spiritual, people use agarwood essential oil as a pathway to deeper self and make meditation. Everyone believes that oud scent is the good purity offering that Buddhists can offer to Buddha. Arabs use oud products for a thousand years in their history. They also believe that use oud essential oil daily can remove negative energies, anti-ghost and provides enhanced awareness.
Good for your brain, help with memory and learning:
Because of agarwood oil contains many sesquiterpenes. These sesquiterpenes have the highest grade significantly induced the brain-derived neurotrophic factor (BDNF) exon III–V mRNA expression in rat cortical cells. Therefore, oud perfume oil can help children (who have attention deficit disorder) to concentrate and retain information. Similarly, postmenopausal women and the elderly can suffer from brain fog when using agarwood oil daily.
Repair your skin:
The pure oudh essential oil contains the anti-oxidants. So it will make your skin glow. It will protect your skin from sun damage and free radicals. There will lower risk for skin cancer, sun spots, fine lines, and wrinkles. Oud essential oil is also an anti-inflammatory agent. Likewise, it useful for any skin conditions that features redness, swelling, irritation or puffiness.
Promote your sleep:
Natural pure oud essential oil is a natural sedative. Because the oud scent is very comfortable and sweet, especially made of Vietnam oud wood material. It's easy to lead you to a night of deep sleep when you use oudh oil in your bedroom.
Fights cancer:
In the past, many people believe that oudh oil can help you cure cancer. Nowadays, many studies about agarwood give a result that agarwood essential oil is a powerful anti-cancer agent.
The superior grade oud wood chips price for making high-end pure oudh essential oil is from $5000 to $15000 per kilogram. Some special agarwood chips material as soil agarwood chips is even higher. Supply quantity is reduced day by day, especial wild oud wood chips. As a result, pure oud essential oil can not cheap as $3 – $5 per milliliter. Otherwise, the making oud essential oil process also takes a long time and limited quantity. So that why you are not easy to buy real pure oud essential oil.
What makes the best quality of oud oil?
Firstly, the quality of raw oud material makes the quality of pure oud oil.
It's easy to understand that the best quality of agarwood chips can make the best quality of oud essential oil. But how is the best quality of raw oud wood material? Best oudh wood material for making oud essential oil need a high density of resin inside and from wild agarwood trees, not cultivated agarwood trees. They are often decades-old trees from the forest in Southeast Asia. The trees from Vietnam, Cambodia, Lao tropical forest have good sweet smell than from other areas. The old dead trees that lay underground long time have better smell than fresh trees. The scent of these oud materials is very good, only behind the kinam oud wood scent. You can see how different between kinam wood and agarwood at oudwoodvietnam.com blog. We also use these oud chips as material for making high-quality agarwood beads bracelet.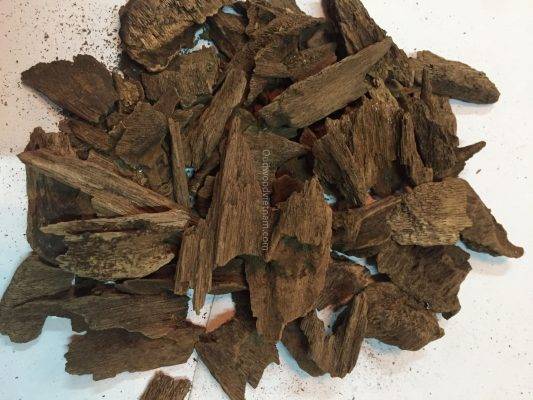 Secondly, the sophisticated, modern tool and right method are also the main factors determining the quality of oudh oil.
There are some methods to extract agarwood essential oil. The steam distilled is the main method to get oudh essential oil. Certainly, the handling of raw material is also an important factor. Normally at Oudwoodvietnam.com, we need 5 to 8 months to soak the oud material in water with some secret natural ingredients. We have to remove all dirt, soil… on the new oudh wood chips material. We can assure that we only accept the superior agarwood quality. Therefore, it leads to the limit of the quantity of agarwood essential oil.