How to buy online and pay money? Is it safe?
Your payment is safe and protects by Paypal secured.
You can buy online and pay online on our website. We accept these payment methods at checkout step:
Paypal.
Card types: American Express/ Discover/ MasterCard/ Visa.


How to buy?
Please see guideline pictures below:
Step 1: Click on the top-left menu.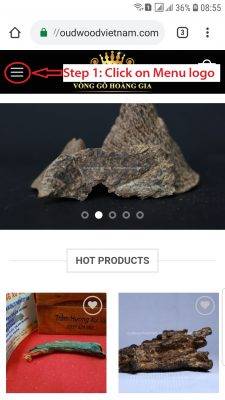 Step 2: Click on only "down arrow" area to see the agarwood category: Agarwood Chips – Agarwood Bracelet – Agarwood Oil – Agarwood Incense – Agarwood Collection.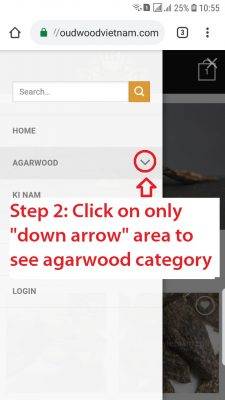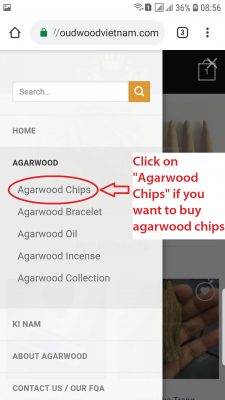 Step 3: Click on the child category you are interested in.
Step 4: Click on a product you are interested in: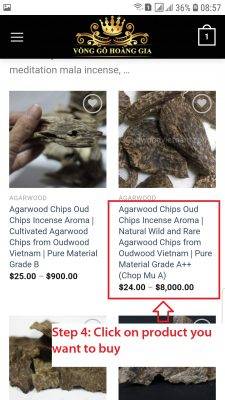 Step 5: Scroll down and click "Choose an option" to choose the weight of the product: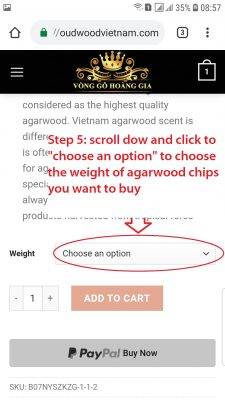 Step 6: Choose the weight of the product you want to buy: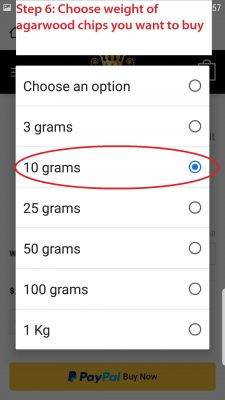 Step 7: Click on "ADD TO CART" if you want to continue to select more product for your buying. Or click on "Paypal Buy Now" button if you want to check out: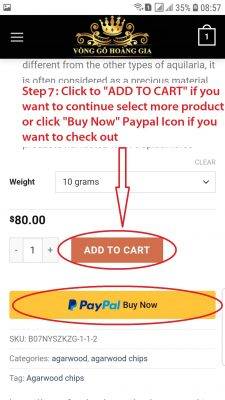 Step 8: Click on CART icon at the top right of your screen.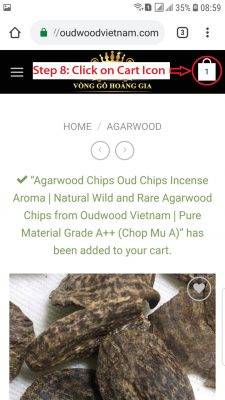 Step 9: At the Cart table, scroll down and click on "CHECKOUT" button at the end: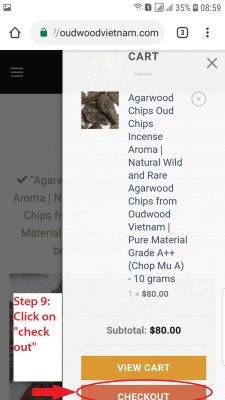 Step 10: Fill all requirements information at Check Out step: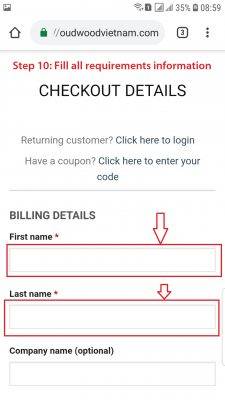 Step 11: Payment. Click on "PayPal" to pay. At this step, you can pay by PayPal or Credit/Debit Cards.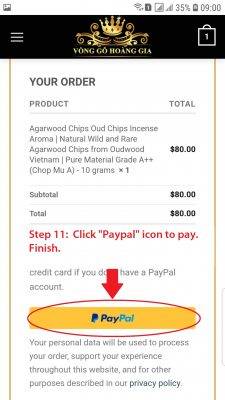 If you need more support for your payment, please feel free to contact us.
Phone /Wechat/ WhatsApp: +84937624888
Email: vonggohoanggia@gmail.com
Facebook page: Oudwoodvietnam.com
Address: 1601 Toa A, chung cu Ecolife Tay Ho, Xuan La Ward, Tay Ho District, Ha Noi City, Viet Nam
Thank you!