We do our best to provide an accurate description and realistic pictures. Home Fragrance Products
Agarwood has played an important role in many religious traditions all over the world. It has been revered for millennia for its fragrance in the religious ceremony.
Since a long time ago, Agarwood Oud Incense cones are used to burn as incense to protect people from evil spirits and high-quality Agarwood/ Kyara was believed to protect highland people from mountains and forests.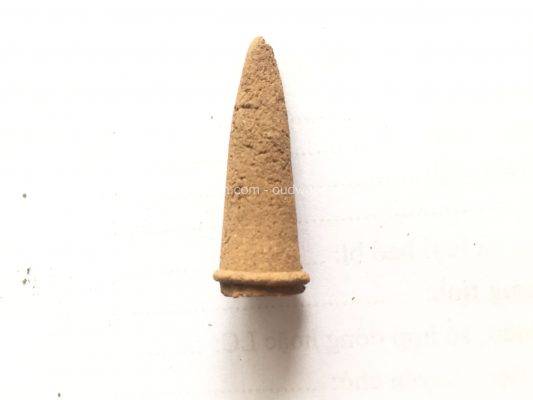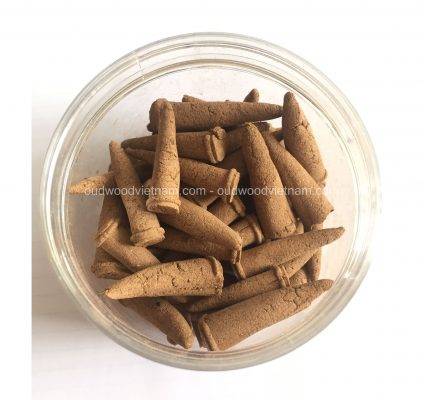 How to use
Agarwood incense cones are believed to disperse negative energy, replace with positive energy and bring lucks and inner peace to the owner and benefits will be enhanced.
Oud agarwood incense cone is used for meditation, calming energies and reducing stress
On ascent spectrum, Markes normally go down under dark, humid, jungle heavy – woody scent profiles. If it's a special piece of wood, add menthol notes – think herbal minty notes like eucalyptus or mint – maybe even notes of Japanese Shiso. Overall, it's the most tropical of all Ouds…the most humid and jungle dense, and full of delicious Oudy goodness.
Store the agarwood incense cone in a zip bag with moisture absorber when not in use
Agarwood Incense cone
Oudwood Viet Nam
CREDITS
I pride myself on fast shipping and excellent customer service
International orders are shipped first class international.
We thanks every Buyer' positive feedback and we will leave feedback to you for orders which have completed and have left positive feedback to us.